Financing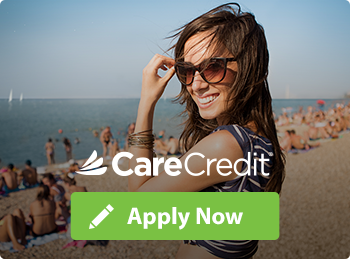 Financing with CareCredit
Our practice works closely with CareCredit and is pleased to act on your behalf to secure low rate financing for all or part of your procedure.
Pricing For Procedures Varies
Our skincare products and med-spa services can be purchased alone or in tandem with a procedure. The price of treatments and cosmetic surgical procedures cannot be determined without a consultation with our doctor or providers. After our team understands your goals, a recommendation for a safe procedure plan will be given.  Our fees vary based on time and the complexity of the procedure. Because most of our surgical procedures are performed here, in our in-office medical suite under local anesthesia, we are able to offer a more competitive price compared to procedures performed in hospitals.
Promotions & Loyalty Rewards
As we age, cosmetic procedures become more routine, and we like to reward our loyal patients with promotions and loyalty rewards. Explore this month's promotions here. We also participate in Galderma Aspire, Allergan Aesthetics Allē*  and Bellafill Rebate Program Reward Programs.
*Formerly Brilliant Distinctions.  
Flex Savings and Health Savings Plans
Many companies today offer (as a benefit to their employees) a choice of tax-savings plans for health-related expenses. We accept payments from these plans and are happy to provide necessary billing information.
Methods of Payment
Cash, Check, Credit Cards and financing are the most common and acceptable methods of payment.
ACCEPTED CREDIT CARDS:
Visa, MasterCard, Amex, CareCredit
Ask us about Post Surgery/Home Care.
Patient Resources
---
Out of Town Accommodations
Embassy Suites
8001 Arco Corporate Drive, Raleigh,North Carolina, 27617,
(919) 572-2200
Hampton by Hilton
8021 Arco Corporate Drive, Raleigh, North Carolina, 27617
(919) 484-0500