WHAT IS EMBRACERF?
EmbraceRF is a technology optimized for subdermal adipose remodeling of the face and neck. It is an advanced technique combining skin laxity treatment and fat remodeling for your patients who are not yet ready for, or not interested in, more excisional procedure, but are looking for comparable and impeccable results.
KEY BENEFITS:
EmbraceRF: Offers a facial solution where no other currently exists:
EmbraceRF is a combination of powerful technologies to effectively treat skin and subdermal adipose tissue of the face.
EmbraceRF provides phsyicans with the highest versatility of treatment offerings.
EmbraceRF is a perfect answer for patients who are not yet ready for a facelift, but want optimal outcomes.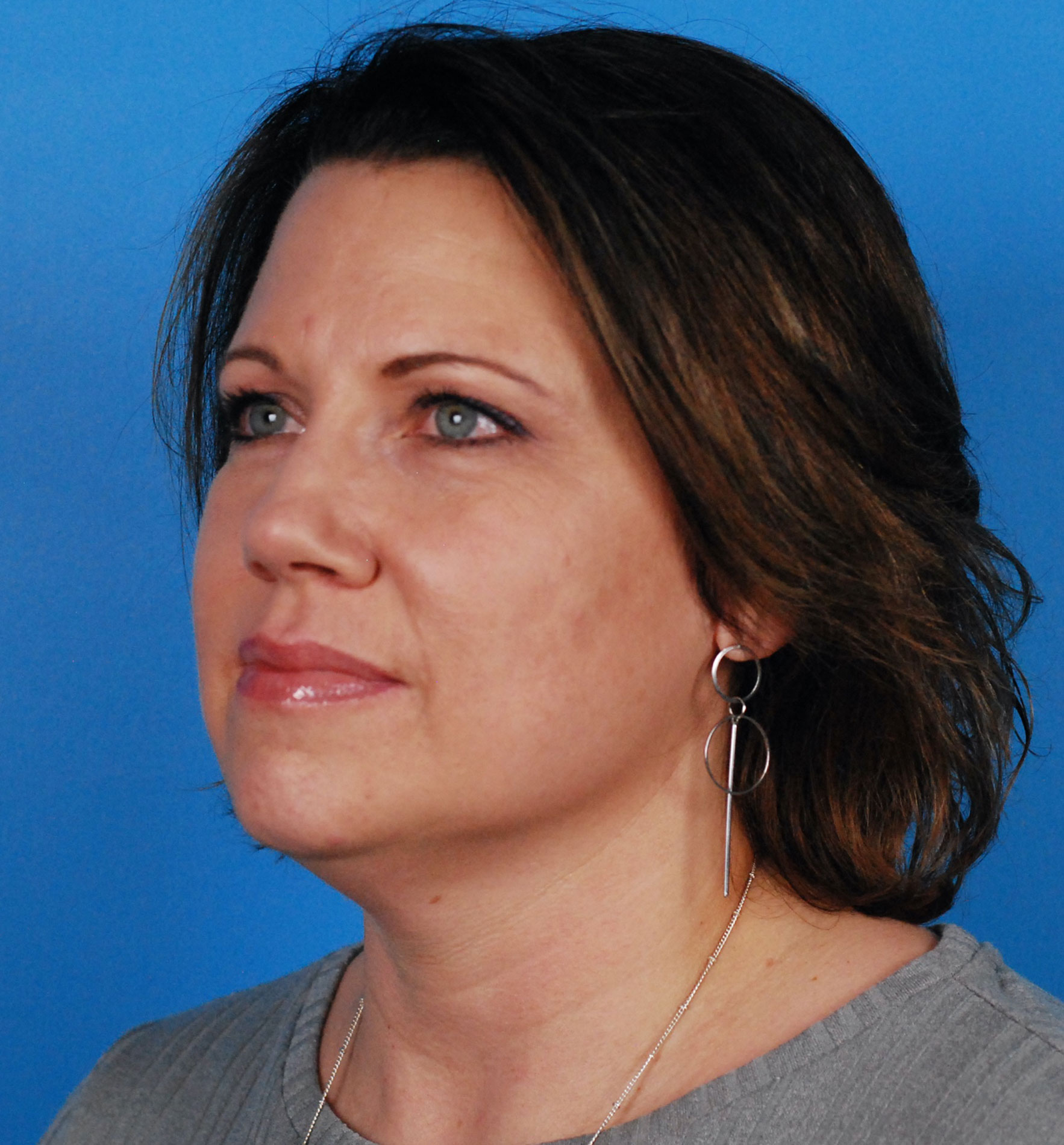 Individual results may vary.
WHAT IS AccuTite?
AccuTite is the smallest skin tightening device currently available in cosmetic medicine. It can be used to tighten skin around the brows, periorbital region, nasolabial fold,and jowl. Similar to FaceTite, AccuTite is a minimally invasive procedure that allows Dr. Becker to apply focal radio-frequency energy to tighten the skin underneath the surface.
AccuTite is used more for skin tightening in the smaller areas of the face, while FaceTite is used to target unwanted fat over a greater area of the face and neck.
WHAT IS FaceTite?
FaceTite is a modern, safe and minimally invasive facial contouring procedure that delivers significant, long-lasting improvement in skin laxity on the face and neck, previously only attainable through a surgical procedure, such as a facelift. FaceTite utilizes minimally invasive radio-frequency energy to remodel the fatty tissues and tighten the skin, resulting in gorgeous results with significantly less downtime, compared to surgical procedures.
FaceTite can be used to treat sagging skin in the lower face and neck, including a double chin, jowls and nasolabial folds. When applicable, liposuction may be used in combination with FaceTite to remove excess fat.
THE PROCEDURE:
FaceTite and AccuTite are performed under local anesthesia with or without light sedation. Dr. Becker utilizes the EmbraceRF machine to administer the radio-frequency energy and treat the targeted areas in sections. The procedure is typically executed within one hour.
When applicable, Morpheus8 may be included at the end of the FaceTite / AccuTite procedure. Morpheus8 uses radio-frequency energy to tighten the outer surface of the skin. Morpheus8 is similar to microneedling, however it penetrates deeper into the skin and provides more powerful results by delivering radiofrequency energy into the skin to help tighten the skin and smooth lines and wrinkles. It is an excellent option for treatment of skin texture in the neck, where lasers are limited, and is safer for darker skin types.
POST PROCEDURE & RESULTS:
Post procedure, patients can resume normal activities within 24 hours. Patients can typically expect minor soreness and minimal swelling, though this can vary. A compression garment may be necessary depending on the procedure performed.
Results are noticeable after 6 weeks, but it takes time for the effects to settle in. Best results are expected in 6 months and continue to show improvement up to 12 months.