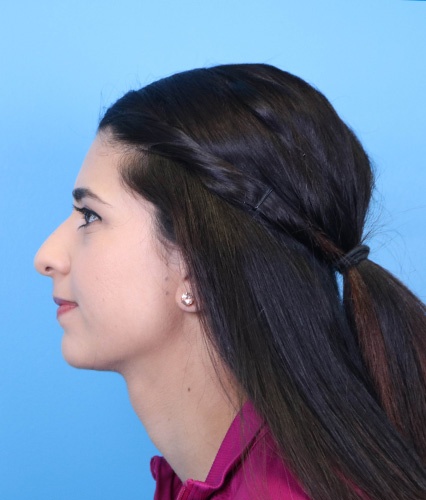 Individual results may vary.
What is Rhinoplasty?
Discover the nose you have always wanted. North Raleigh rhinoplasty surgeon, Dr. Adam Becker, specializes in sculpting and reshaping your nose to achieve your desired results, while improving your nasal air flow and breathing. Individual results may vary. Dr. Becker received specialized fellowship training in advanced Rhinology and nasal surgery at Stanford University and has trained Duke University surgeons in the fine art of Rhinoplasty, which is often considered the most challenging procedure in plastic surgery. Dr. Becker understands the complexities of the supporting structures of the nose and has achieved outstanding surgical results by using a vast array of techniques to improve the appearance the nose, including ultrasonic piezo rhinoplasty. Individual results may vary.
North Raleigh rhinoplasty surgery demands an in-depth understanding of the anatomy and how manipulations in the anatomy affect the appearance and function of the nose. It is a surgical procedure that is both technically and intellectually challenging. Dr. Becker engages in careful planning and meticulous surgical technique, giving you the nose you have always wanted. Individual results may vary.
What to Expect:
Rhinoplasty may be performed one of two ways:
The endonasal approach uses incisions inside the nose to access various areas. This minimizes external signs of surgery and minimizes healing time. This approach is best suited to situations where only subtle changes are desired. Individual results may vary.
The external approach combines incisions inside the nose with a small skin incision hidden in a shadow along the underside of the nose. This approach provides the greatest control and predictability of the final result. Individual results may vary.
After carefully assessing your individual anatomy and surgical goals, Dr. Becker will help you decide the most effective approach.
Typically rhinoplasty is performed under deep sedation, although in some cases local anesthesia may be an option. Post-operative discomfort is minimal. Bruising and swelling vary from individual to individual, but if present, usually occur around the lower eyelids. These symptoms usually resolve within one to two weeks. A nasal splint, placed on the external nose, is removed at six to seven days after surgery. Splints or packing inside the nose can usually be avoided. Patients may return to light activities within a few days, but should reserve vigorous exercise until two weeks after surgery. Contact sports should be avoided for at least four weeks. Individual results may vary.
We look forward to meeting with you to determine the best procedure to achieve your goals for rhinoplasty in Raleigh. During our consultation, we will also review photos, give you a tour of our fully-accredited surgical suite and luxurious recovery areas, and introduce you to our caring and compassionate surgical staff. Individual results may vary.