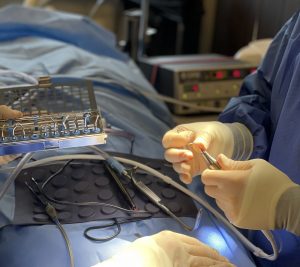 Piezo ultrasonic rhinoplasty, also referred to as diamond rhinoplasty, is the latest, most advanced cosmetic nasal surgery technique. During piezo rhinoplasty, Dr. Adam Becker uses a device that delivers high-speed soundwaves to expertly and precisely cut and sculpt the nasal bones to create more refined nasal contours without damaging surrounding tissue.
The benefits of using the piezo device during rhinoplasty surgery include:
Minimal trauma, bleeding, bruising, and swelling for the patient
No external scarring
More accurate and predictable results
Faster recovery time
Dr. Becker is a highly sought after and skilled rhinoplasty surgeon, having earned a solid reputation for his beautiful results and compassionate bedside manner. Committed to providing the best possible outcome for his patients, Dr. Becker has fully invested himself in mastering the piezo ultrasonic rhinoplasty device, through extensive training with the world's most elite facial plastics surgeons and experience with his rhinoplasty patients.
If you're considering rhinoplasty surgery, call/text (919) 706-4900 or fill out our online contact form today to schedule your consultation with Dr. Adam Becker in Raleigh, NC and he will assess your facial anatomy and discuss a plan to achieve your goals.