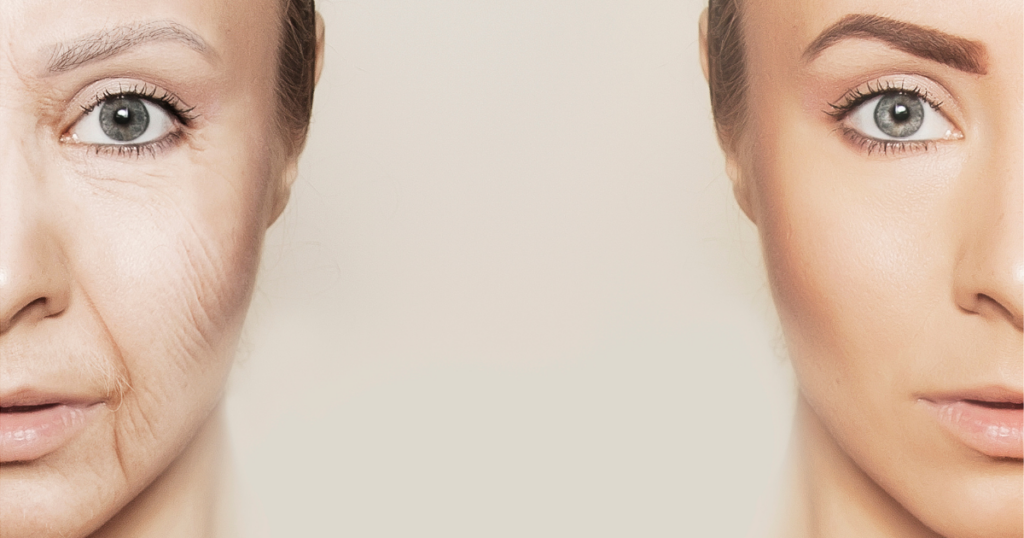 Semaglutide, originally used in the treatment of type 2 diabetes, has received some notoriety over the past several years. Sold under the brand names Ozempic™, Wegovy™ and Rybelsus™, the transformative effects of semaglutide in obesity has garnered significant attention and admiration. Along with dramatic weight loss, some individuals suffer from so called "Ozempic face", for which some people are interested in treatment options. Dr. Adam Becker at Triangle Facial Plastic Surgery offers a variety of options for this, including Morpheus8 RF microneedling and injectable dermal fillers. These make up two of the most common treatments because they can provide an effective, non-surgical approach and deliver a radiant and rejuvenated facial transformation in Raleigh, NC.
Morpheus8 RF Microneedling: Revitalizing the Skin's Texture and Tone
RF (radiofrequency) microneedling is a minimally-invasive cosmetic treatment that combines the benefits of traditional microneedling with the rejuvenating power of radiofrequency energy. This treatment involves the use of fine needles that create microchannels in the skin while simultaneously delivering controlled RF energy to stimulate collagen production, tighten the skin, and improve its texture and tone.
Individuals with an Ozempic face may reap great benefit from a series of Morpheus8 microneedling treatments for the improvement of fine lines, wrinkles, enlarged pores, and mildly skin sagging. Morpheus8 treatments encourage the production of new collagen and elastin and lead to a firmer, smoother, and more youthful complexion. Morpheus8 Body may also be considered for areas of the body where loose sagging skin occurs from weight loss.
Dermal Fillers: Restoring Volume and Contour
One of the hallmarks of the Ozempic face is a reduction in facial volume, which can also result in a loss of contour. Dermal fillers may provide an excellent solution for restoring lost volume and replenishing areas of the face that may appear hollow or flattened. Dr. Becker treats his patients with dermal fillers in Raleigh, NC to enhance facial contours, such as the cheeks, temples, and jawline, and soften the appearance of nasolabial folds, marionette lines and under-eye hollows to result in a more youthful and rejuvenated appearance. The versatility and customization of dermal fillers make them an ideal complement to the effects of Ozempic.
Morpheus8 RF Microneedling and Dermal Fillers – A Powerful Non-Surgical Combination Treatment
For those seeking the most optimal results for Ozempic face, Dr. Becker may recommend a combined treatment plan with Morpheus8 and dermal fillers. Morpheus8 improves the overall quality of the skin and enhances its texture, tightness, and radiance, while establishing a solid foundation for subsequent dermal filler treatments to restore lost volume and sculpt facial contours. The combination of Morpheus8 and fillers ensures the most comprehensive, non-surgical approach for addressing both textural improvements and volumetric restoration.
If you're looking to optimize your Ozempic weight loss results and achieve a beautiful, natural-looking facial rejuvenation, contact us to schedule your consultation with Dr. Becker. During your consultation he will provide you with a full facial exam, discuss your concerns and make his recommendation for the treatment plan that's best for your goals.